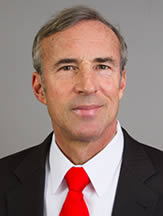 Divorce and its related issues cause a great deal of stress in people's lives. Family law, by its nature, involves emotion just as much as it involves the law. That is why, if you are getting divorced, you should seek advice from an attorney who can provide the guidance you need so you can focus on moving ahead with your life.
Protecting Your Rights · Helping You Make Decisions
Since 1984, New London County family law lawyer Bruce Chamberlain has helped thousands of clients in Connecticut get through life's most trying times. His 30 years of experience allow him to provide accurate, informed advice that is grounded in reality. If you have children, know that he values their well-being more than any of the other issues that might arise.
The firm provides Connecticut family law representation to men, women, mothers, fathers, same-sex couples, military families, grandparents and stepparents. Please speak with our attorney to learn how you and your family can move forward.
Handling All Types of Family Law Issues
As your lawyer, Bruce will make sure you understand your options before you make decisions. In some cases, that means finding ways to help children through divorce and child custody. In others, it may be working through issues such as enforcement or modifications of child support. We can assist you with all of your family law needs, including:
Mr. Chamberlain treats every client with respect and dignity. He understands the difficulties you and your family face, and will do everything he can to see you through these challenges.
Contact a Waterford Divorce Lawyer
If you would like to speak with an attorney about any aspect of family law, call Bruce A. Chamberlain in New London at 860-612-8950 or send him an email. We serve clients throughout Connecticut.